UPDATE:  DRUM ROLL PLEASE…..
It is official!  We were just notified by Zillow that www.PasadenaViews.com real estate blog is THE PEOPLE'S CHOICE award winner!  Thanks to everyone that voted for making us #1!!!!
What a week!  First, I was invited to present to Realtors® from all over California at the annual California Association of Realtor's convention.  It's quite an honor since only one other "working" real estate agent has been invited, my co-presenter, Ted Mackell of Simi Valley Real Estate.
Immediately following the announcement, I was notified that our real estate blog has been nominated for "People's Choice Award for Best Real Estate Blog in Pasadena".  This contest is being held at www.Zillow.com.
So… If you are enjoying this blog, please VOTE by clicking on the link below and selecting PASADENA VIEWS!
We so appreciate your help and the recognition!!!!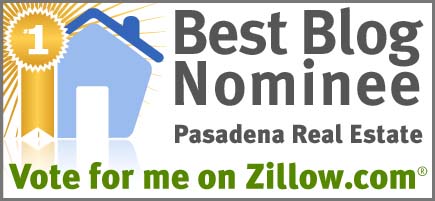 THANKS to all our loyal readers!!!!!